Nattevind Noirin Eavan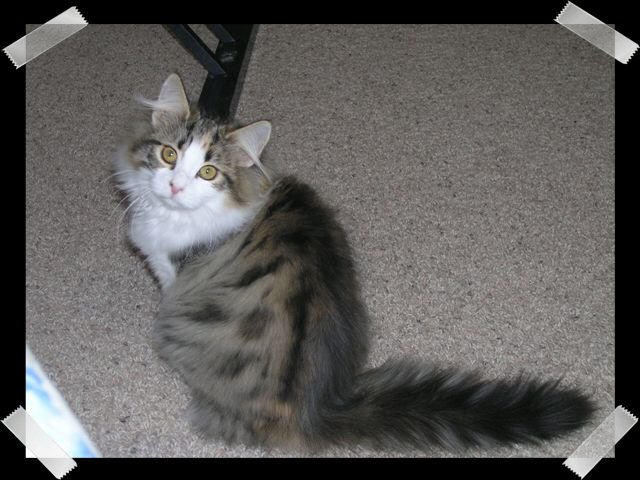 Born 8/24/2007
Sire: Maestrom Theoi Mystikoi of Nattevind
Dam: Nattevind Keelyn Brie

RW DGC Ouijakatz Aurora of Nattevind
Retired Girls:
Nattevind's Janysa Dawn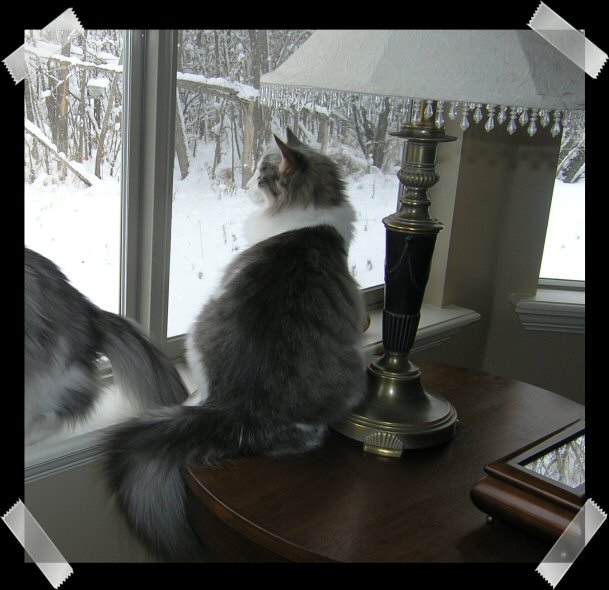 Born May 13, 2006
Mother of the "O" Litter

Nattevind Lenya Belle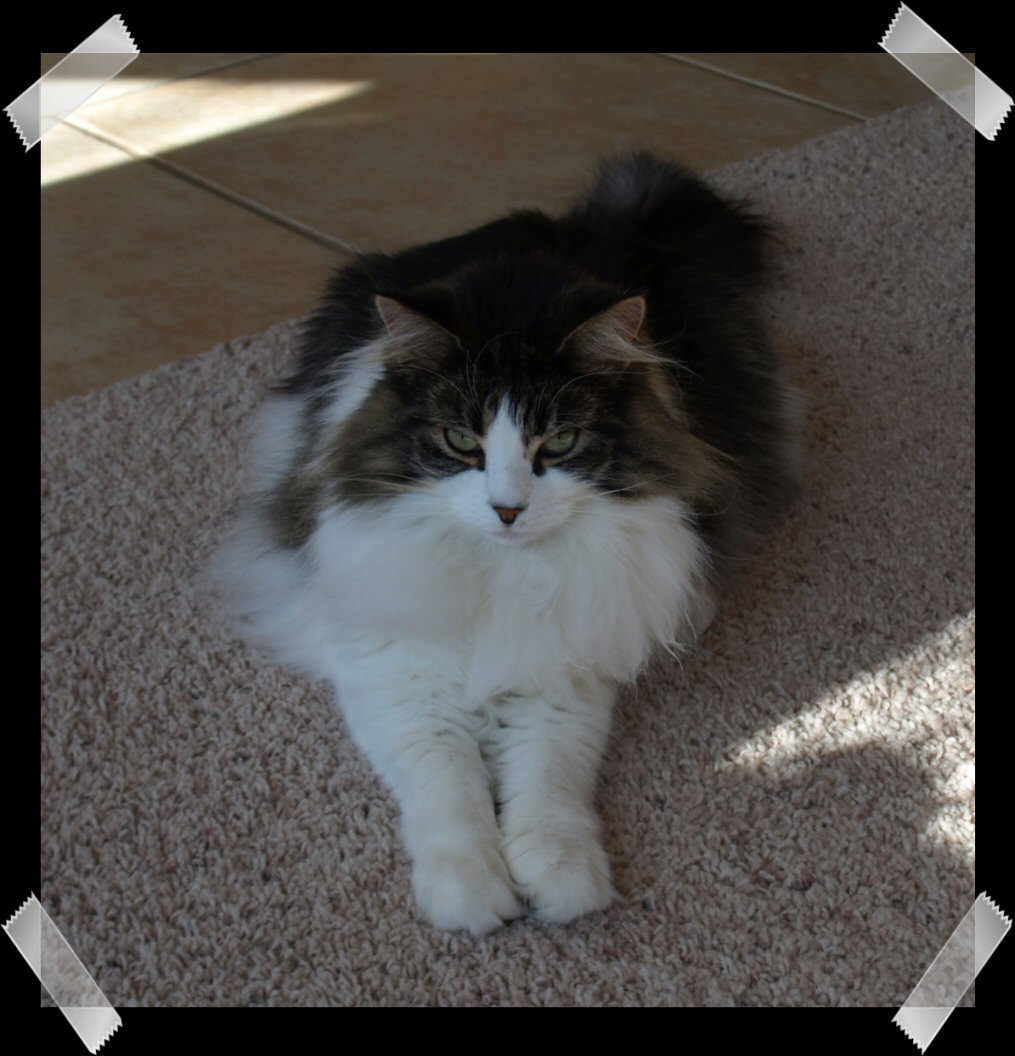 Lenya is a strikingly beautiful girl and I was excited to see her first babies. Unfortunately she decided she didn't want to have babies and was spay.

Maelstrom Alaisiagae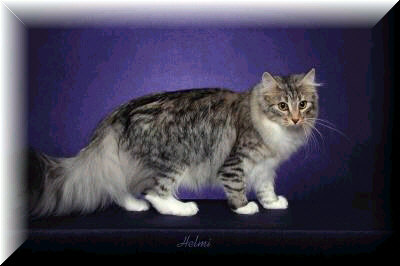 Breeders: Kate and Doug Campbell, Maelstrom Cattery, Southampton Great Britain
June 20, 2000 - October 24, 2010
Testing: Blood Type "A"/ GSD IV Negative / PKD Negative/FELV/FIV Negative
Gold/Green-eyed black-silver spotted tabby with white, carries dilute.
Click here for more pictures of Laisi.
Click here for Laisi's pedigree
Litters:
"A" Litter "B" Litter "C" Litter "E" Litter "G" Litter "K" Litter "L" Litter


CH S*Mar' Michel's Rozzi Ralima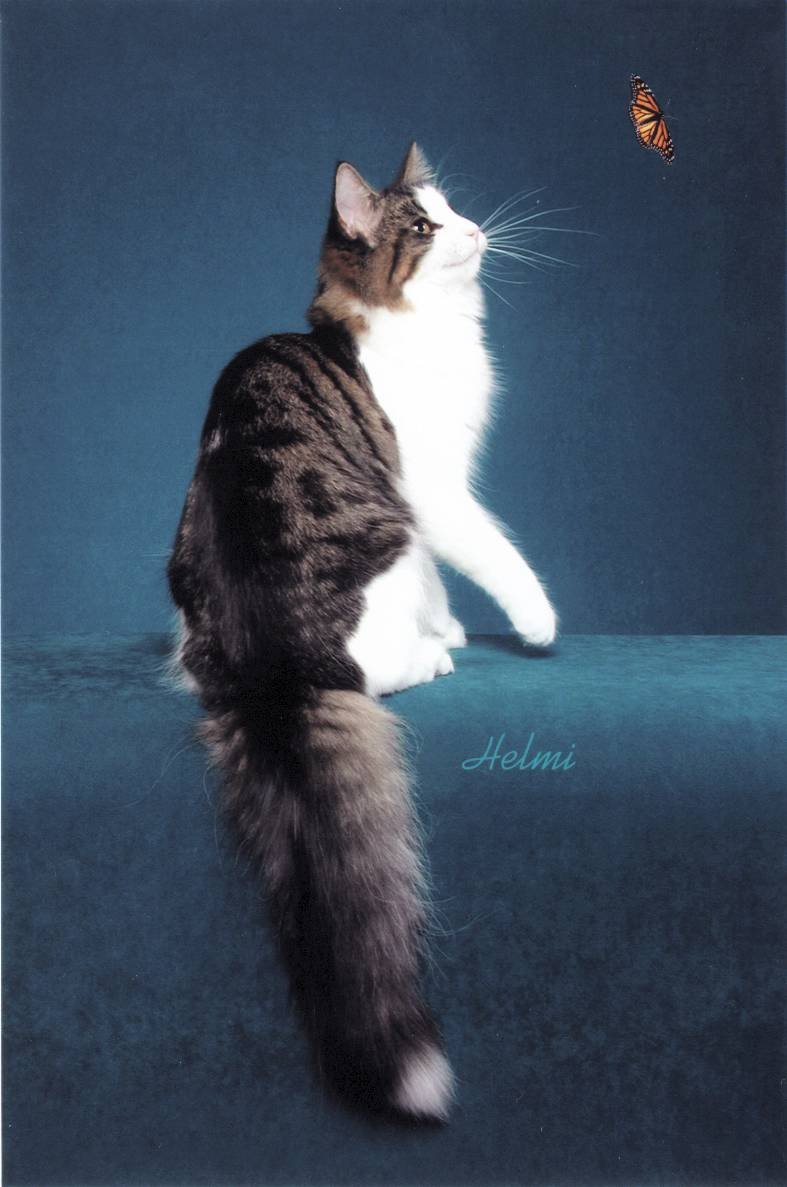 (Photo by Helmi Flick)
Breeder: Marika Söreskog & Michael Wettergren/Mar´Michel´s Cattery, Sweden
Born: November 18, 2001
Testing: GSD IV negative/FIV negative/FELV negative/ Blood type pending
Black mackerel tabby with white, carries non-agouti
Thank you so very much Marika and Michael for allowing this beautiful and loving girl to grace my home!
Litters: "D" Litter "F" Litter "H" Litter "J" Litter "M" Litter